Joe Biden refused to admit if hackers behind the Colonial Pipeline shutdown received a...
Less than 48 hours after booting Rep. Liz Cheney, R-Wyo., from her position as GOP Conference...
About a month ago, Mu Lu, a "reporter" with the Global Times-an English-language...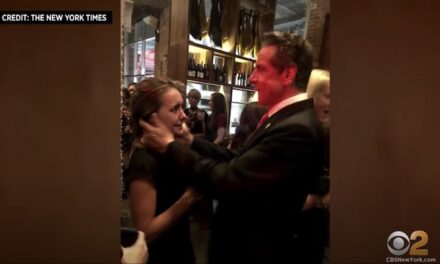 ALBANY — A defensive Gov. Cuomo came up with his own definition of sexual harassment on Thursday...
Latest News and Commentary
Republican Florida Governor Ron DeSantis has a warning message for rioters: stay away from the...
Read More

13-MINUTE NEWS HOUR
It's only been a few months that Joe Biden has been in office, and the comparisons are...
As many of you were celebrating Mother's Day this past weekend, members of the fringe left...
Rep. Liz Cheney, who holds the #3 GOP leadership position in the U.S. House, is sinking fast. In...
What does Joe Biden actually believe about masks and the coronavirus vaccine? His messaging is all...
Cindy McCain, the widow of former senator and presidential candidate John McCain, is blasting...
Joe Biden refuses to say there is a border crisis. Biden won't even use the word...
Oregon high school track athlete Maggie Williams collapsed while running the 800-meter event with...
Rep. Liz Cheney continues to hold on to her GOP leadership position in the U.S. House despite...
Six genders? That's what one Texas Democrat claimed during a debate on a state bill aimed at...