COVID-positive patients in Florida, Texas, Alabama and other Southern states have learned the...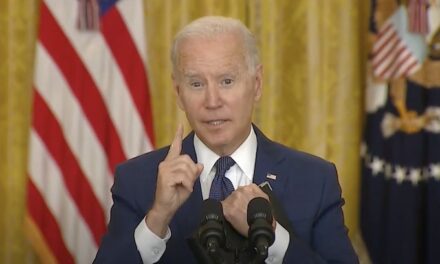 President Biden, already staggering from failures at home, faces a severe credibility test...
The US announced Monday that foreign nationals would be allowed to travel by air into the country...
Pork is being served in Washington again. Big juicy slices to the lobbyists with the deepest...
Latest News and Commentary
This weekend 61 people were shot — including a 3-year-old boy — and at least 12 of those shot died...
Read More

13-MINUTE NEWS HOUR
Joe Biden did it again. During a press conference with leaders from the U.K. and Australia, Biden...
Alexandria Ocasio-Cortez was in full virtue-signaling mode this week as she attended the exclusive...
This past Saturday, as Americans paused to remember those lost during the attacks of September 11,...
The resurgence of the terror threat in Afghanistan thanks to Joe Biden's disastrous exit...
White House Press Secretary Jen Psaki stunned Fox News' Peter Doocy by claiming that the...
Tripwire Interactive CEO John Gibson was fired from the video game company for being pro-life....
Joe Biden headed off to Delaware for another vacation while the Taliban continue to hold American...
Joe Biden received tons of criticism for constantly checking his watch during the dignified...
Gabriel Gipe and Kristin Pitzen are names you might not recognize, but they are two of a growing...