UVALDE, Texas (AP) — A news conference about the shooting at a Texas elementary school broke into...
A whistleblower at insurance company State Farm has outed the corporation for partnering with a...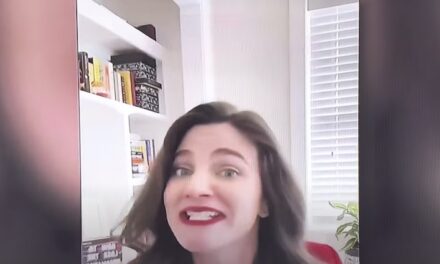 While Congressional Republicans have been persistently "pouncing" and...
Rabidly angry abortion supporters are becoming violent and unhinged over the likelihood Roe v Wade...
Latest News and Commentary
In this administration, it's always someone else's fault. Inflation is now the No. 1...
Read More

13-MINUTE NEWS HOUR
As parents fight back to regain control of their children's education, the left continues to...
Feeling the pain at the pump from high gas prices? You are not alone. In the Joe Biden economy,...
Joe Biden and the Democrats are scrambling to address sinking polls and failures on the issues....
Joe Biden, the Democrats, and the media are in disarray as Americans reject the leftwing policies...
Joe Biden, Jen Psaki, and the radical left refuse to denounce the unprecedented leak of a draft...
Members of leftwing media outlets such as CNN and The Atlantic recently participated in a...
Joe Biden's Supreme Court nominee Ketanji Brown Jackson is getting a lot of attention not...
Leftwing colleges and universities claim to be bastions of diversity, tolerance, and inclusion....
Woke Disney strikes again! This time, the executives at Disney are aligning themselves with the...